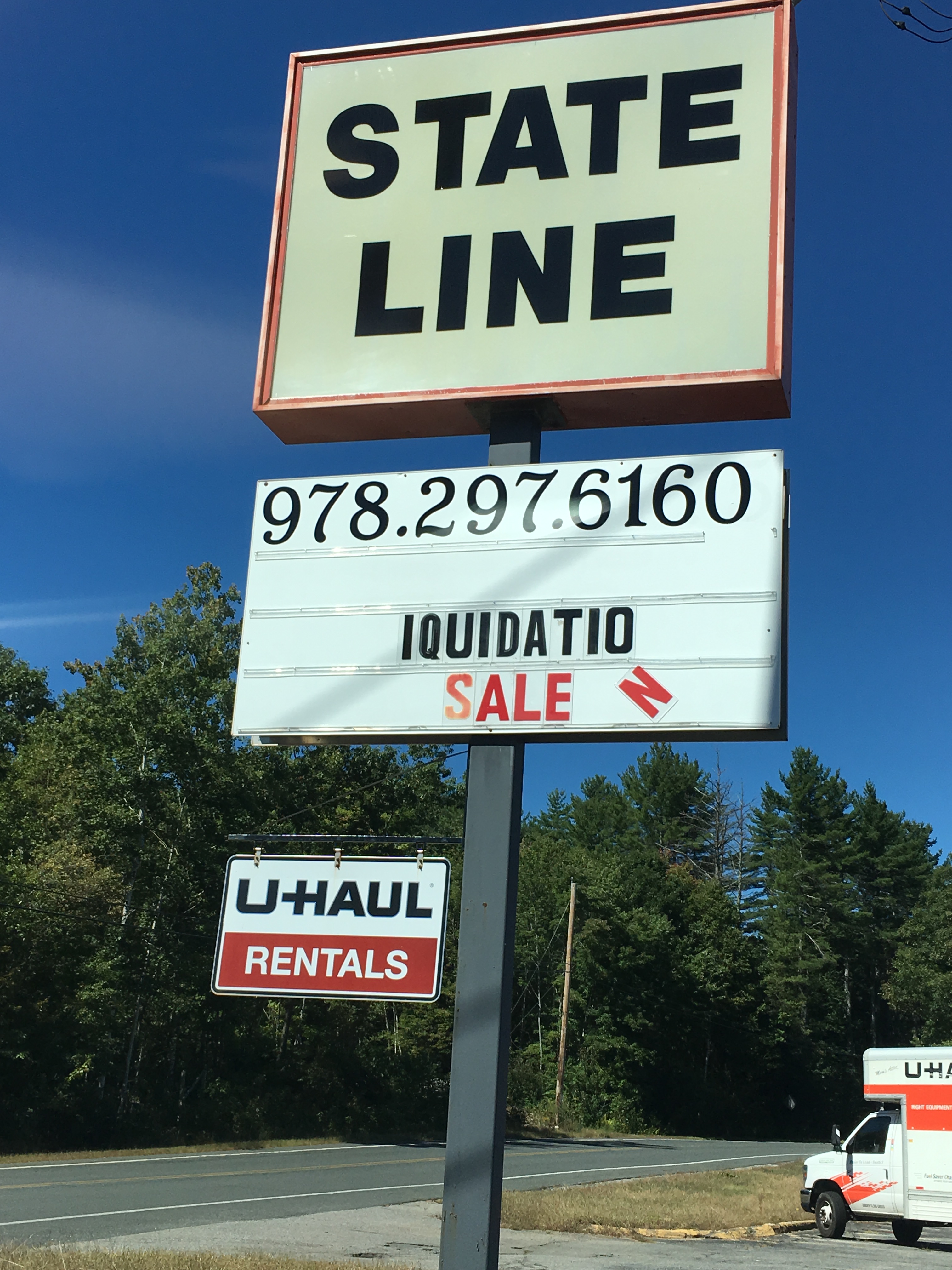 It seems now all the kids are back to school, fresh new routines—new beginnings, maybe this will be the year that I have a solid supply of school lunch snacks for all 180 days, or will be so organized that I won't ever have to run to the store at 8pm for a tri-fold presentation board. Summer is over, it's time to be prepared for what the school year brings. Even when I was home with kids and not working, I often had mom-guilt when September rolled around–for not doing so many of the things over the summer that we intended to do. So this year I wondered if I'd have a tough time bringing my first-born daughter to college, because it was yet again a summer that felt like it wasn't enough.
A few weeks ago we really needed to get everything packed up for her first year of college. My husband took our two younger kids out to visit his brother in Colorado, so it was just Abigail and I getting all of her dorm supplies together.
I figured I might be one of those 'sad moms' for the drop off, but then a funny thing happened. On our way to Keene State College, we drove by the old State Line Auction in Winchendon. Out of nowhere, my mind started like a pinball machine of thoughts related to childhood memories I had of State Line Auction. From that minute and for the rest of the ride, we talked about the auctions and life in the 1980s being so much different than it is now.
So here's what I remember… I wonder if other people have the same memories of that place that I do. I think they had auctions every Friday and Saturday night. I know it was when smoking inside was still allowed! My experiences went like this. My friend Sue and I would go to the auction with her family. I went occasionally with my own family, but for the most part I think Sue's family planned this as a regular family outing.
There were two auctioneers (brothers?) who alternated the podium position, and several runners who would bring merchandise to the buyers. The auctioneers would hold up an item and say 'OK we have here this 15 piece Craftsmart screwdriver set, who wants to start the bid?' It wouldn't be a Craftsman screwdriver set, but the names were often similar, although the quality was a bit suspect. There'd be lots of your typical fast-talking auctioneer-speak, then once they determined the price that at least one buyer was willing to pay, the auctioneer would announce how many they had to sell—'OK we have 100 of these, first come first served!'
Then everybody interested in the screwdriver set would raise their hands, and the runners would zoom over and collect your dollars–cash only. We always seemed to end up with things we really didn't need (we couldn't have been the only ones!). When our sitting area was sufficiently jammed with merchandise, Sue's mother would give us the car keys and send us out in to the dark parking lot to unload her loot so that we had room to move and room for more stuff on the floor and under our chairs—we needed to make sure we had plenty of space to buy more stuff we didn't need.
There were all kinds of knock-off stuff like Garden Patch dolls, Brickos, Fun-Doh, and SO MUCH wrapping paper, and extension cords, tools, toys, you name it. I don't know if they did the auctions year round, I just remember always doing my Christmas shopping at State Line.
Sometimes they would hold up an item that they wanted to sell, but not be satisfied with the highest bid, so they'd say 'Well you're gonna have to come back next week for that' and they wouldn't bring the item back even if people were willing to pay more. Like Spag's (oooh, future topic), you had to bring your own bags and boxes. The runners would just keep handing out the stuff and taking your cash until they ran out of an item and then they'd start up with another one.
If you got hungry there was a grill out in the back of the huge room, adding to the commotion. You had loud auctioneers, people bidding, runners everywhere, people smoking and people eating burgers and hotdogs while bidding and holding their hands up high, hoping to be one of the lucky 100 or 200 people before they ran out of an item.
There was no internet, it was before the Home Shopping Network or QVC were around and it wasn't yard sale season. We were a captive audience, and we felt compelled to buy.
My name is Jen Shenk. I work with buyers and sellers in Central Massachusetts. I'm working in Real Estate because I enjoy getting to know houses and helping people find where they want to live–and working through the challenges in a real estate transaction.
If you are thinking of buying your first home or selling your home and moving up or downsizing, I'd love to help you. If you're curious about the value of your home, contact me. If you'd like to get a daily email alerting you to homes that are for sale within your desired price range and zip code(s), there are plenty of places on my website where you can set up your own search, or just be in touch and I'll set it up for you.
You can always contact me through the contact form on every page of my website at www.jenshenk.com, you can email me at jennifershenk@KW.com, follow me on Facebook at Real Estate with Jen Shenk or call/text me at 978 870 9260. If I can help you in any way, please let me know.
I want to make you aware of some of the listings I'm working with sellers on. If you think any might be a fit for any of your friends or family, please share with them. Or if one of them gets your attention, just be in touch!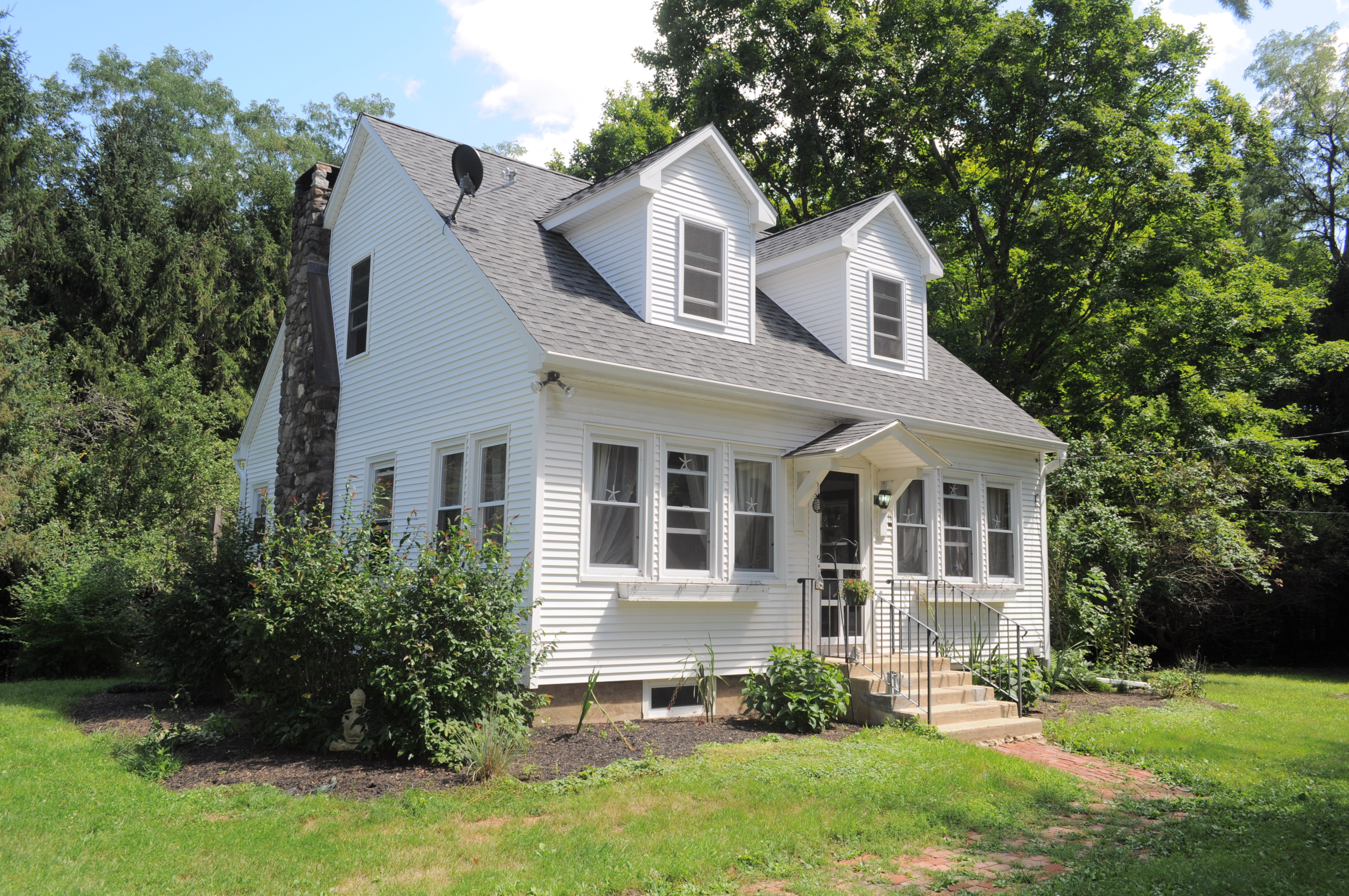 163 Hardwick Road, Petersham: Welcome to beautiful Petersham! This 1920's cape style home has attractive original features nicely integrated with a complete renovation–second floor expansion was completed in 2013. Striking open concept first floor with hardwood floors and exposed posts and beams which create living, dining, sitting and home office areas. So many windows! Beautiful stone fireplace. Back deck off the Kitchen overlooks private back yard and fire pit. Whole house fan, pull down attic stairs, and lots of storage in basement. Sellers installed a 400'+ foot well in 2015, roof and vinyl windows are also recent. Buderus boiler and 200AMP electrical service. And 'just in case', this home comes complete with a generator and generator transfer switch/panel in the walk out basement. $199,900. Petersham has a central General Store, a lush town common with Farmers Market and bandstand, a Montessori School, the Petersham Curling Club, and is home to the 3,000 acre Harvard University Forest ecological research area. Click here for more information.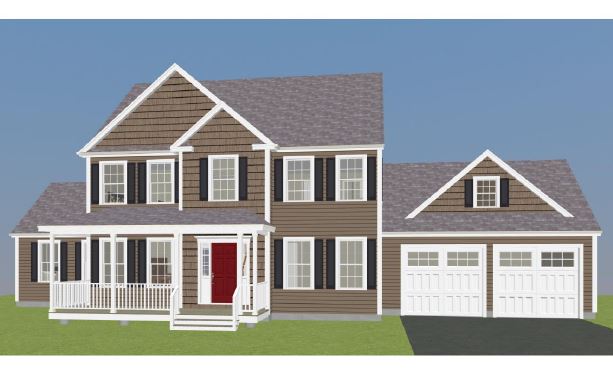 New Construction on Rebanna Road in Westminster: Open House, Friday, 9/16 from 5:00pm – 7:00pm at 24 Rebanna Road. Several floor plans to choose from, with only five lots remaining–three with stunning views. A relaxing 22′ Farmers Porch on this 2,200+ SF three bedroom contemporary colonial style home in the quiet Rebanna Road/Mountain View neighborhood in Westminster. Standard features include a modern forced hot air heating system with Central A/C, hardwood flooring, and tile in all bathrooms. Spacious Kitchen with island has stainless steel appliances and upgraded countertops. Dining area is adjacent to spacious carpeted Family Room with propane fireplace. Separate first floor laundry room. This is a great opportunity for you to be involved in flooring, cabinets, countertops and color selections, yet still be in your new home in approximately 90 days! This home is priced at $399,000 Click here for more information.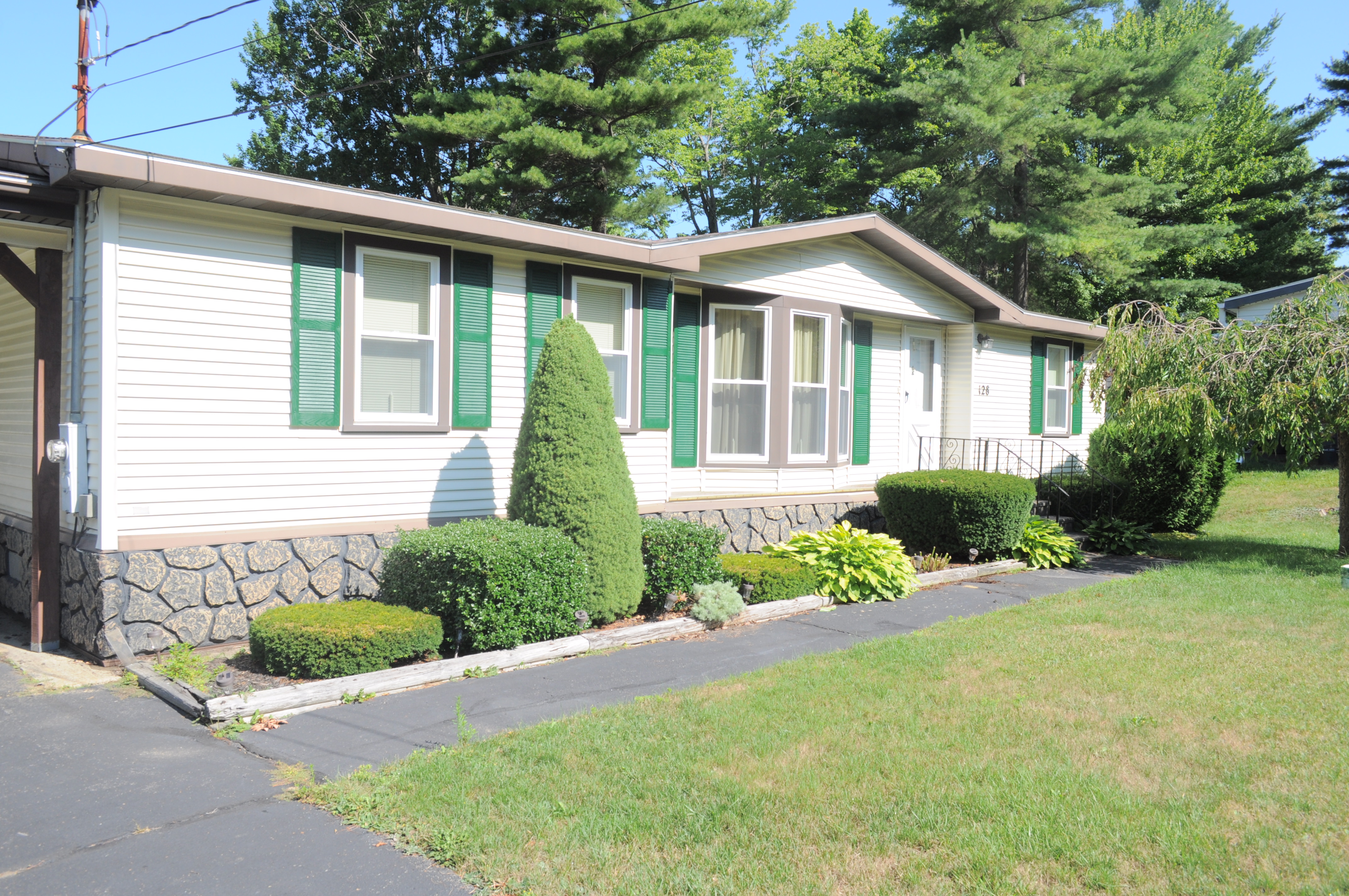 128 Champagne Road, Heritage Park, Gardner: Clean and tidy nicely maintained Patriot model park home in Heritage Village 55+ age restricted community. Seller has made upgrades including (dates approximate) Vinyl Windows (2002), roof (2003), new Carport (2003), laminate flooring in Kitchen, Living, Dining and Bedrooms (2009), Furnace (2010) and Water Heater (2012). Two full bathrooms, master bathroom has recently upgraded tile flooring. 10′ x 24′ storage shed. $120,000. Click here for more information.